"I recognize that I'm a very lopsided human being!
I'm very committed to my craft: writing, acting, theater, and film.
I have a good life, but I made it for myself.
You gotta make it for yourself."
Buy Marvin's Movie
Watch Out for Slick: This "gray comedy" film will keep you laughing … and keep you guessing!

In Watch Out for Slick, the town's elderly recluse witnesses his young, pretty wife being kidnapped and alerts the neighbors. Don't miss this full-length "gray comedy" film about nosy neighbors, klutzy kidnappers, schmucky police, and a teetering May-December marriage.
Watch a free preview of Behind the Scenes of Watch Out for Slick here!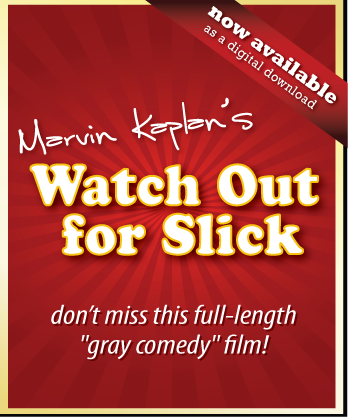 Price: $9.95
Watch Out for Slick is now available as a digital download!
Purchase today and gain access to an immediate download of the film. For every movie purchase you will also receive a FREE autographed photo of Marvin!
A brief interview with Marvin Kaplan:
Why write and produce Watch Out for Slick?
"I actually witnessed most of this kidnapping event in my neighborhood. I wrote the script for Slick, basing it on this true-life experience. With a bit of tweaking, the near-tragedy became a farce. So that's why I wrote the story. But I produced the film for an entirely different reason."
"Most films star young, good-looking actors. I wanted to write a simple, homespun, nonviolent story about older, decent people – a story that would make the audience laugh and care."
"The average age of the cast members in Watch Out for Slick is 70-plus. This is a talent pool that is foolishly overlooked in today's market. My film is my stimulus package to give older actors employment and some good roles. Hopefully, Slick will impact their visibility and future employment."
"In fact, I believe it's time for Hollywood to turn the other cheek – to the one that's wrinkled! You don't need big-name stars to carry a film, just a good script and wonderful actors. The shooting schedule for Watch Out for Slick was only 15 days, and we usually wrapped up after 8 hours. You can't accomplish that without fine actors and a resourceful director. These seasoned pros arrive on the set on time, know their lines, and are great at their craft. Why aren't these actors working?"
Film Festivals, Awards, and Recognitions
2011 Las Vegas Film Festival, recipient of 2011 Official Finalist Award
Received "Official Selection NewFilmmakers Los Angeles" designation
Debuted at Theatre West in Hollywood
Shown at the Motion Picture Association Retirement Home
San Diego Film Festival
L.A. Global Film Festival for Best Comedy, best comedy actor - Steve Franken, best comedy actress - Barbara Mallory
Credits
Presented by: Marvkap, Inc. Executive Producer and Screenplay: Marvin Kaplan Producer and Director: Herb Linsey Director of Photography: James Mathers Starring: Steve Franken & Barbara Mallory Sarah Ann Morris & Courtney Gains With Connie Sawyer, Mary Jo Catlett, Jill Jacobson, Susan Morgenstern, Layla Galloway, Johnny Crear, Paul Keith, Roger Cruz, Larry Gelman, Farley Jackson, Jacque Lynn Colton and Fay de Witt Editor: Ethan Holzman Music: Bonnie Janofsky Production Design: Elizabeth Callans Casting: Jean Scoccimarro Costumes: Joanie Coyote
Show your support for film and theater!
Buy Marvin Kaplan's "gray comedy" film: Watch Out for Slick
Donate to the Kaplan-Loring Foundation.

Buy both "Lookin' Up and Watch Out for Slick today for a discounted price of $15.95.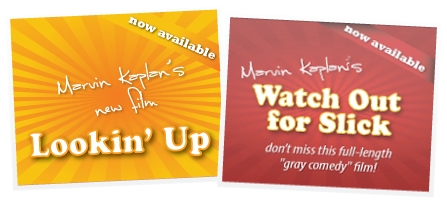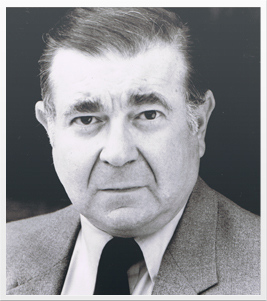 Show Your Support For:

Buy Marvin's "Grey Comedy" film:
Watch Out For Slick

---
Show Your Appreciation
Memorial gifts for Marvin can be sent to the Kaplan-Loring Foundation, designed to educate aspiring actors and writers in the field of comedy. 1621 Oval Circle, Las Vegas NV 89117.
---
Donate to the Kaplan - Loring
Foundation
If you would like to make a donation in honor of someone please send us a message after your donation is complete.